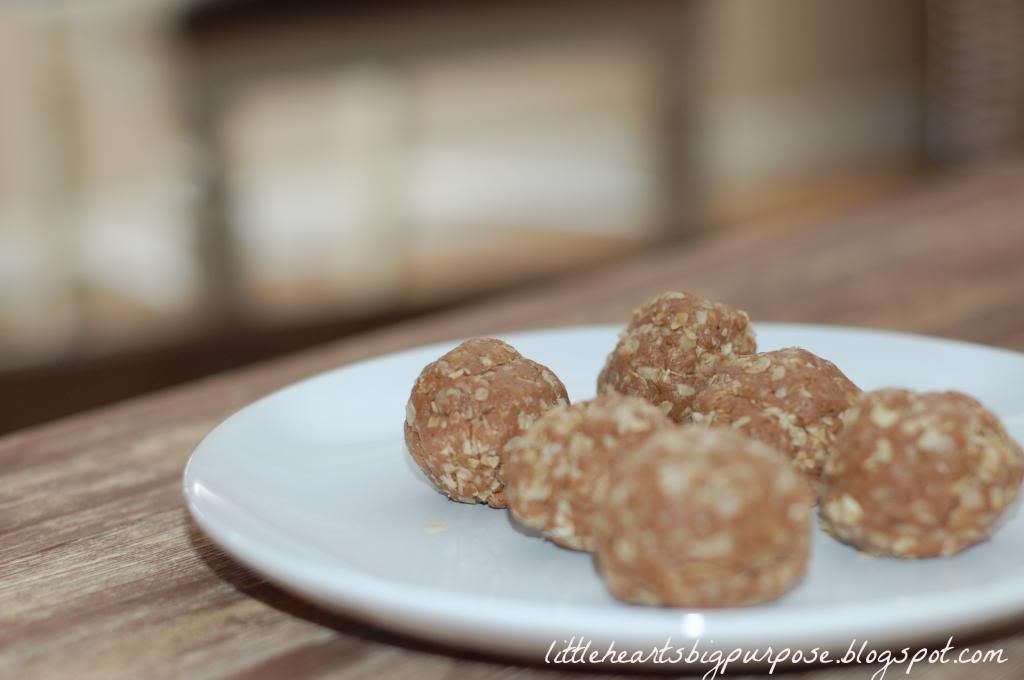 This is one of those things that seems too good to be true. These little treats are like the new and improved healthier version of the no bake cookie. Yayyyyy!
I've seen them around on Facebook and Pinterest and since we love all things Arbonne*, we decided to give them a whirl....and YUM! Our entire family likes these. In fact, a bit of panic sets in when we don't have a batch around. Thankfully, they are quite easy to make.
1 1/3 c organic agave nectar or honey
2 c organic or natural peanut butter ( I used half Almond Butter)
2 c Arbonne vegan protein powder (suggested 1 c chocolate and 1 c of vanilla)
Heat peanut butter and agave/honey in a saucepan for about 5 minutes. Remove from heat and add the protein powder, mix well. In a large bowl, pour the mixture over the oats.
Remove and roll into 1" balls.
*For questions about
Arbonne
or how to shop at a discount, contact me at toniafrederick@myarbonne.com Pure, Safe, Beneficial...always!